The only way to pay using PayPal for steroids on our website is to use Transfer Wise.
Please remember that bank transfer is a way easier and faster way to transfer money to us.
Power Anabolics is selling steroids, not candies so it's impossible for us to accept PayPal without Transfer Wise.
Always remember to send us a payment confirmation.
Head to the TransferWise website and click the 'Register' button.
Choose the 'Personal' account option and enter your email address and a strong password. Click 'Sign Up'.
At this point, you will need to verify your email address before continuing. Once you have verified your email address, you will need to enter in a couple of other personal details and your phone number.
If you now click on the 'Balances' menu you will see the option to 'Get Started'. Click on this button to create your first TransferWise balance account. Each balance you create will have its own account number.
Choose the currency that you would like to activate such as 'US Dollar or GBP' and proceed to create the account.
You should now see your new balance account under the 'Balances' menu.
You will have the ability to transfer from your PayPal account to this TransferWise balance account.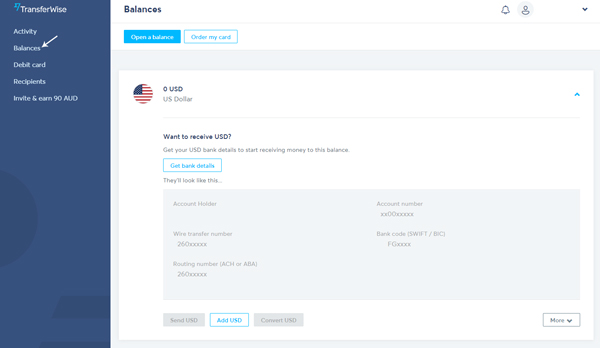 Within your PayPal account, click on 'Money' and then on 'Transfer Money'. If prompted, choose the 'Standard' transfer option.
Click the 'Link a Bank Account Option'.
Locate the details of your balance account by clicking on the TransferWise 'Balance' menu. For example, if you are transferring US funds to a US balance account, you will need to locate the routing number and account number from TransferWise.
Link the bank account by entering the required information and then click the 'Link Your Bank Account' button.
You will now be able to send the amount you wish to from PayPal to TransferWise fee-free.
You will now need to wait a maximum of 2 business days for the funds to arrive in your TransferWise account.
Once the money reaches your TransferWise account you will have the option to send this money from the balance account to another account or platform of your choosing. While you may incur a fee from transferring one currency from TransferWise to an account that holds a different currency, this fee will be much less than that charged by PayPal and the big banks.